Web applications have revolutionized the business process and customer engagement. The major advantages of having a web application are its easy of use, accessibility and platform independence. A web application can be accessed from any part of the world using any device that have web browser installed in it. We at mizzle apply latest technologies and always try to implement innovative ideas while developing new applications. If you are looking for the best web development company to develop your prestigious project, you have reached at the right place. Our web application development area includes but not limited to,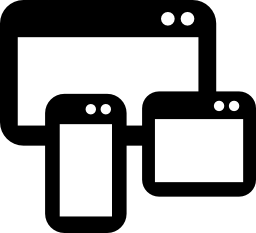 Business Automation / CRM
Business automation software that work just as much as you do and allows you to automate huge portions of your businesses. Save more time, improve conversion prices, gain more leads, master e-commerce, manage the sales process.

ERP Application
ERP application is designed to simplify the business operations. ERP system enhances an organisation's efficiency by integrating various systems and faiclities and making it error free. Finance, human resource, inventory and supply chain are the main modules in an ERP application. However more modules can be easily developed and integrated to the system.

E-Commerce Solutions
Mizzle provides complete e-commerce solutions to support your online business. Over the years, we have developed custom shopping cart applications for customers around the world. We provide customized e-commerce solution that reflex your ideas and demands.

Web Application Plugins
No matter the number functionalities an existing web application has, there will be some extra functions missing in the original application that you need. Support for plugins extends the functionalities of an application. It also enables developers like us to add new features to it.
A web application is developed using the combinations of server side (PHP) and client side (HTML,Javascript) scripts. The client side deals with presentation of the applications and server side deals with storing and retreiving informations stored in databases (MySQL). We make sure that the applications developed by us are,
Object oriented methods for easy maintenance.
High performance and low resource usage
Workflow