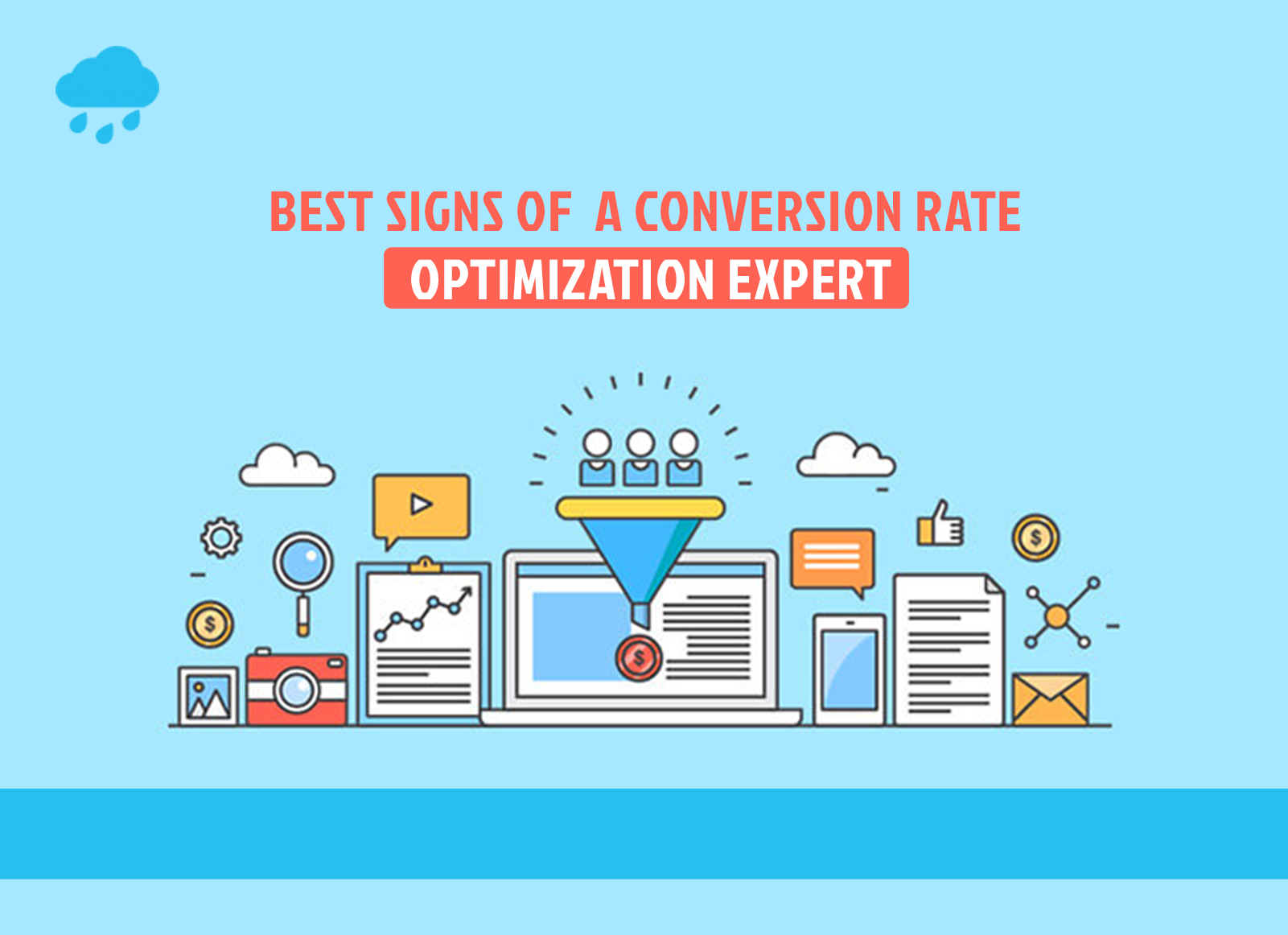 Wondering who is the CRO expert and their qualities?
Well the real truth is that they are rare. Lot of content marketers out there, coders everywhere, SEOs in abundance, and social media gurus on every door, but conversion rate optimizers? Where are they?
Read on to understand the best qualities of an CRO "expert," check if these qualities are in you.
And if they don't, it's not too late to rise in the ranks. You won't merely discover if you're a CRO expert. You'll also discover how to become one.
1. Understands that Conversion Optimization begins by analyzing About Your Target Audience
Your knowledge about your target audience is everything, unless that's done you are not even optimizing the content for anyone.
You end something well only f you begin it properly.
Study your audience. Run all your tests. Later optimize. Take things in this order.
2. Creates A Strategy and Testing Plan Before You beginning to Run the Tests
Many rookie optimizers know that they're supposed to run split tests. That's what optimizers do, right?
So they start testing. But they do so without a clear plan or strategy.
That's a dangerous place to be. Testing without a clear direction or plan is like getting
3. Never Edits Anything On A Website Without First Running A Test
This is where the seasoned pros silence the quacks from the young bunch of upstarts.
Young brood are always itching to optimize the work or anything! They end up optimizing too fast without giving much thought.
Well they do optimize but without any prior test or planning, and that's silly.
They rely on their mere instincts, make quick "optimizations," and wait for the conversions to start pouring in.
The wise, 'optimization' warrior veterans, know some secret techniques about conversion optimization. You never make a single change without running a test.
Why? Because see the point below.
4. Knows the danger of depending On Your ideas, opinions, feelings, or experience
You apparently have a lot of experience. You've learned some important lessons. You've become surprised by your unyielding hypotheses.
So you understand conversion optimization in and out. You have a great sense about what's going to work and what's not going to work.
And you decide that it would be okay to quickly work on a little tweaks here and there? But without any test?
If you're a professional, you should respond to that with an resounding "no."
Most times, newbies end up planning dangerous changes for a website that are decided on just a hunch and inevitably lead to destruction.
Whereas a test never lies. You can depend on data – always! Smile!
5. Data equals Life
Data is in your daily habits and it's your easiest way to create and analyse things.
6. Is great at Copywriting
Most conversion optimizers are good at copywriting although it's not exactly a part of their job duties.
Well truth is that headlines do matter in conversion optimization.
A few forceful tweaks, a power word, and a small pinch of sizzle in that headline could be the change the conversion rate from 4% to 8%!
And in this process, you learn the art or skill of copywriting. Finally you simply got pretty good at it.
7. Views CRO As An Ongoing Process
Conversion optimization is not the final process.
You are only a fresher if you believe that in future you're going to complete the CRO process.
Practically, you could gain a 100% rate of maximum conversion from a website. Aim for it everyday cause it's the benchmark.
Therefore in case you're not getting 100% conversion yet, it means you still have CRO work to be done.
8. Develops A Conversion Optimization Heuristic, (well that's what it's called)
A shortcut is known as a heuristic, in simplest words — a way of optimizing a website without beginning from the ground up.
You develop your own heuristic to work out the optimization process.
Some example questions:
"How many steps should my checkout process be?" Well most CRO'S rule it out as three.
"Which pictures come handy — the darker one or lighter one?" If most visitors prefer muted colors; use the darker one.
"Is 'FYI!" a sensible headline to be used on an social wellfare website?" Some people don't like abbreviations, and FYI is a common social messenger word. Therefore?
In the examples, you used a heuristic to answer a conversion question.
It's clear that you want to test variations, but during other times you might prefer to be building a site from the get-go along with developers, designers, information architects.
So its always better to complete the optimization process based on your heuristic observations.
9. Realizes that CRO is more than The Testing
Conversion optimization means more than fast tests, landing pages, and button tone.

"More detailed study is required."

You're a CRO now. And perhaps even more than that – an all-round website usability specialist, and conversion optimization is where you put all your energy into.

.entry-meta